About Us
A local favorite for fresh seafood!

The South Beach Fish Market is a seafood market and restaurant
attached to a convenience store, selling fish and chips prepared from fresh local seafood, and a fish case where we retail fresh fish, shellfish and other locally caught seafood. Our secret-recipe batter and reverence for only the freshest product possible quickly caught the fancy of residents and tourists alike, and "The Fish Market" is a local favorite for excellent seafood.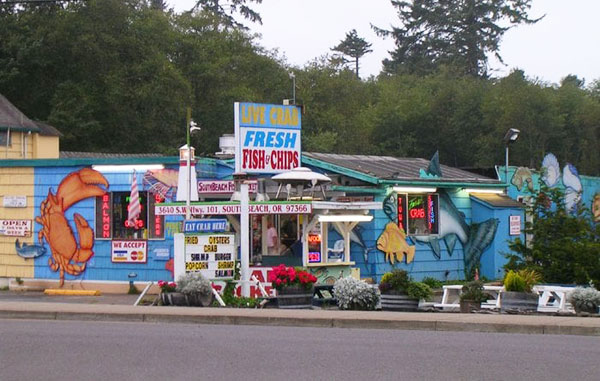 South Beach Fish Market
We offer our customers a large selection of the Pacific Northwest bounty from the sea.
With our commercial smoker we use Hickory for our smoked Wild Salmon, smoked Albacore Tuna, smoked Oysters, smoked Salmon Candy, and smoked beef jerky.
We have access to buy and fillet whole fresh fish from the commercial fishermen and women
from the Newport, Oregon commercial fishing fleet and also from the fishermen from the smaller fishing communities of the Pacific Northwest.
Fresh Seafood for Sale!
Our fish market remained a well-known local secret until July of 1994 when The Oregonian, the state's largest newspaper, ran a story
in which the reporter made an informal survey of the fish and chips available on the Oregon Coast. Named "far and away the best on the coast", this accolade resulted in a huge increase in business, as locals and tourists alike flocked to our seafood market to enjoy our fresh seafood. Many of these tourists remembered our wonderful seafood when they returned home and soon we were receiving requests for our products from all over the country.
Our dedication to fresh seafood these past twenty years has resulted in a close working relationship with many of Newport's fishermen, thus giving us access to the freshest product possible. fresh seafood, crabs, tuna, oysters, salmon, shrimp, prawns, clams, crab burgers, fresh fish We have also been shipping fresh seafood all over the Continental U.S. for many years and have firmly established ourselves as purveyors of quality products and excellent service.
We also feature some of our favorite seafood items in our online store. Buy some fresh seafood today!
Remember, the South Beach Fish Market is the seafood market for all your ocean fresh seafood!!!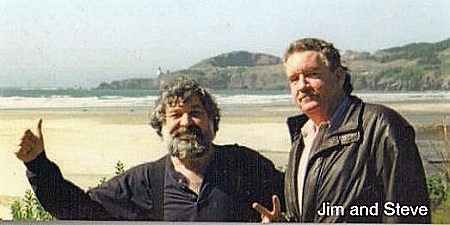 Jim and Steve, owners, South Beach Fish Market
Our Track Record
Customer satisfaction is our number 1 goal. Listening to our customers, we strive to meet or beat our customers' expectations.